vintage and designer
playful elegance. subtle maximalism.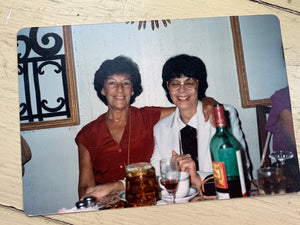 WHAT IS LADY OF LIZARD?
When my grandmother immigrated from Greece people asked about her future plans. What did she want to be? How would she spend her time? "I want to be a lady of lizard," she would answer. 
She meant, of course, a lady of leisure but Yiayia was on to something.
Lady of Lizard is an evolving collection of vintage statement pieces.
Celebrating playful elegance and subtle maximalism since 2018.